CONTACT

Do you have any questions or suggestions about our offer?

We look forward to your message!

EIL.GUT.HALLE

Kolaha Gastro GmbH
Schützingerweg 2
D – 88131 Lindau / Insel
Telefon +49-8382-911-1229
info@eilguthalle.li

Restaurant opening times:

Monday – Thursday from 5:30 PM
Friday to Sunday from 11:30 AM
Book a table
Please note that this is a confirmed reservation. All reserved tables will be held for you until 20 minutes after your reservation. Please feel free to call us if you are running late or wish to cancel your table.
YOUR MESSAGE

YOU CAN FIND US HERE
ARRIVAL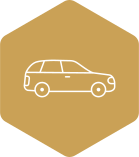 With your own vehicle

Follow the signs for Lindau-Insel and Hauptbahnhof. Drive up to the border of the harbor and turn right between the harbor and the train station to the Deutsche Bahn parking lot. This parking lot is subject to a fee and has limited capacity. Alternatively, on Lindau Island, drive to the signposted lakeside parking lot "P5". From here you can reach the Eilguthalle via the island circular route in the direction of the harbor in around 10 minutes. This parking lot is also subject to a fee.
By train

The Eilguthalle can be easily reached on foot from the Lindau train station in 5 minutes. The lighthouse of the harbor, which is right next to the train station, serves as a point of orientation.
By plane

The nearest airports are Friedrichshafen, Memmingen, Zurich and Munich. The rest of the journey can be made by boat, train or your own vehicle.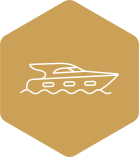 By ship

You can either go by the Bodenseeschifffahrt or with your own boat to Lindau harbor. From the piers or the guest berths of the harbor the Eilguthalle is 5 minutes walking distance away. The lighthouse of the harbor serves as a point of orientation.