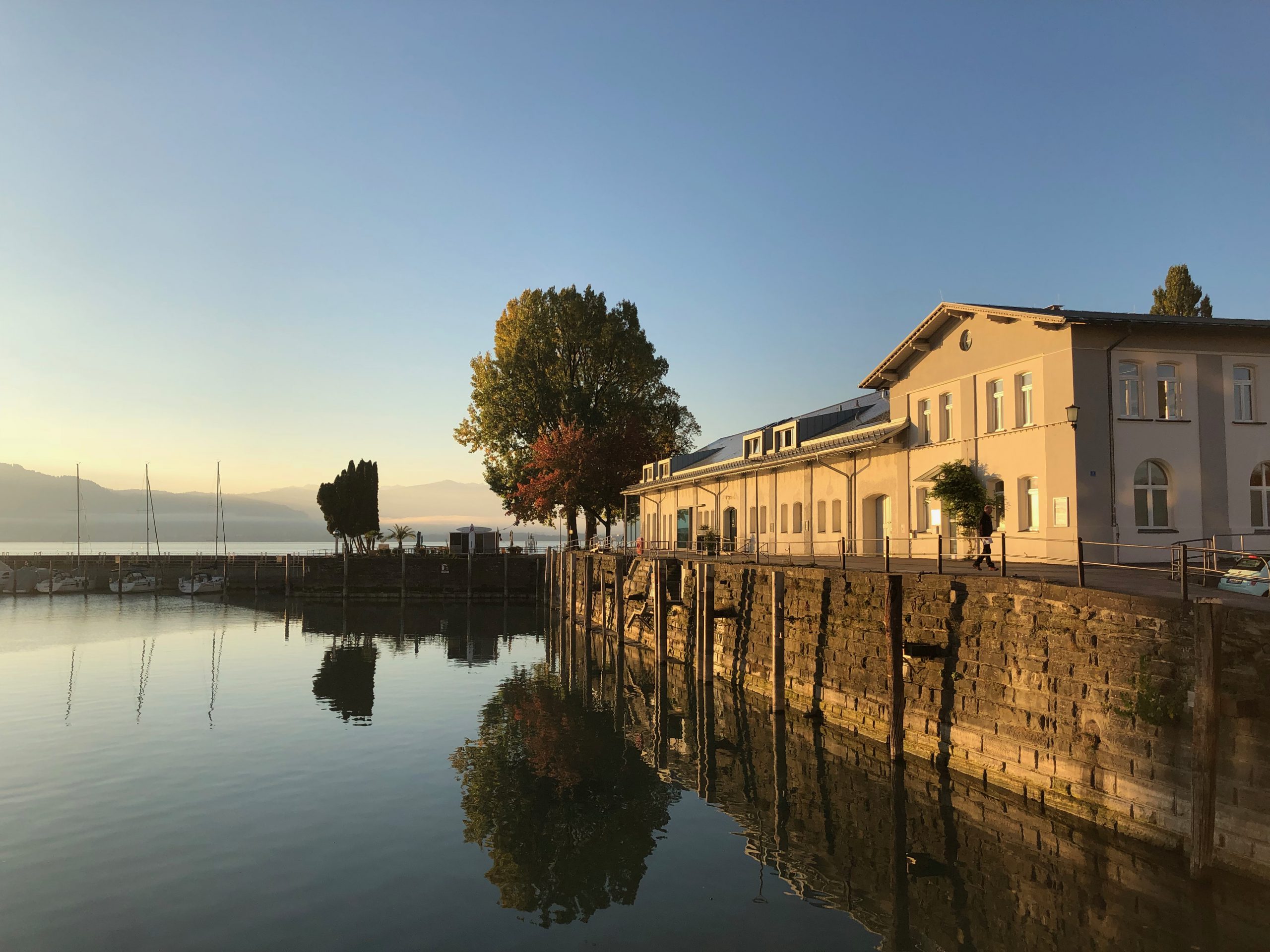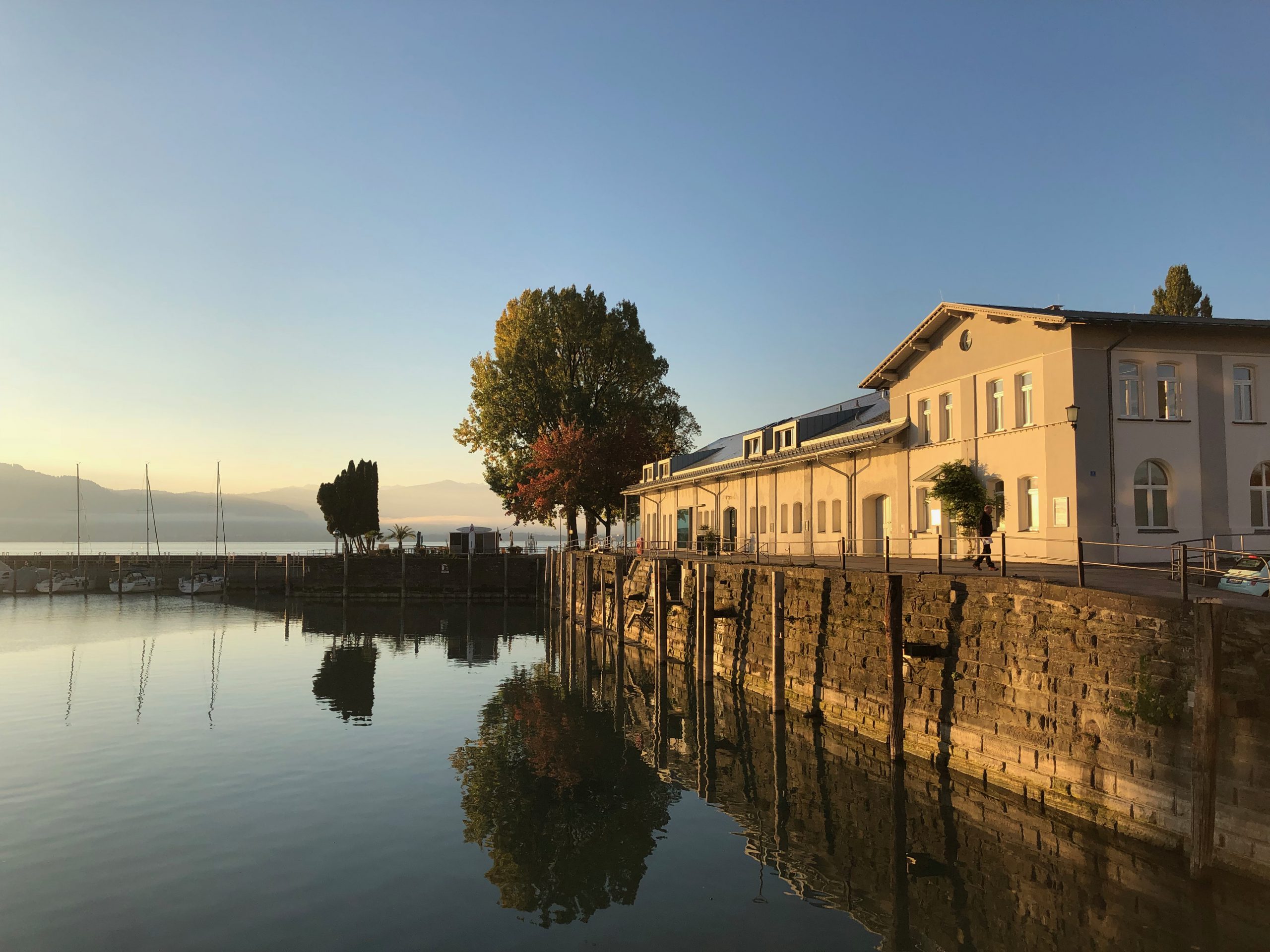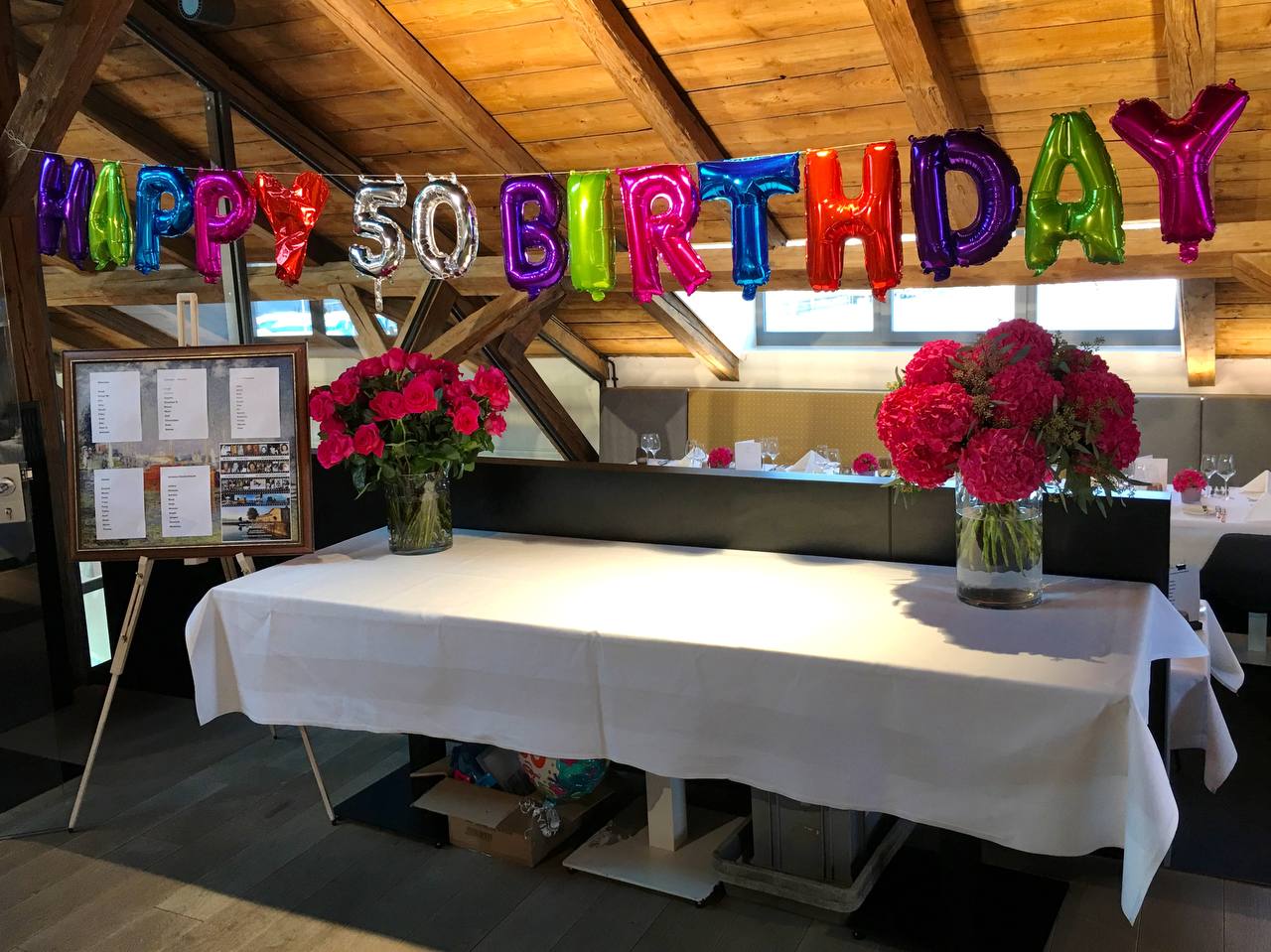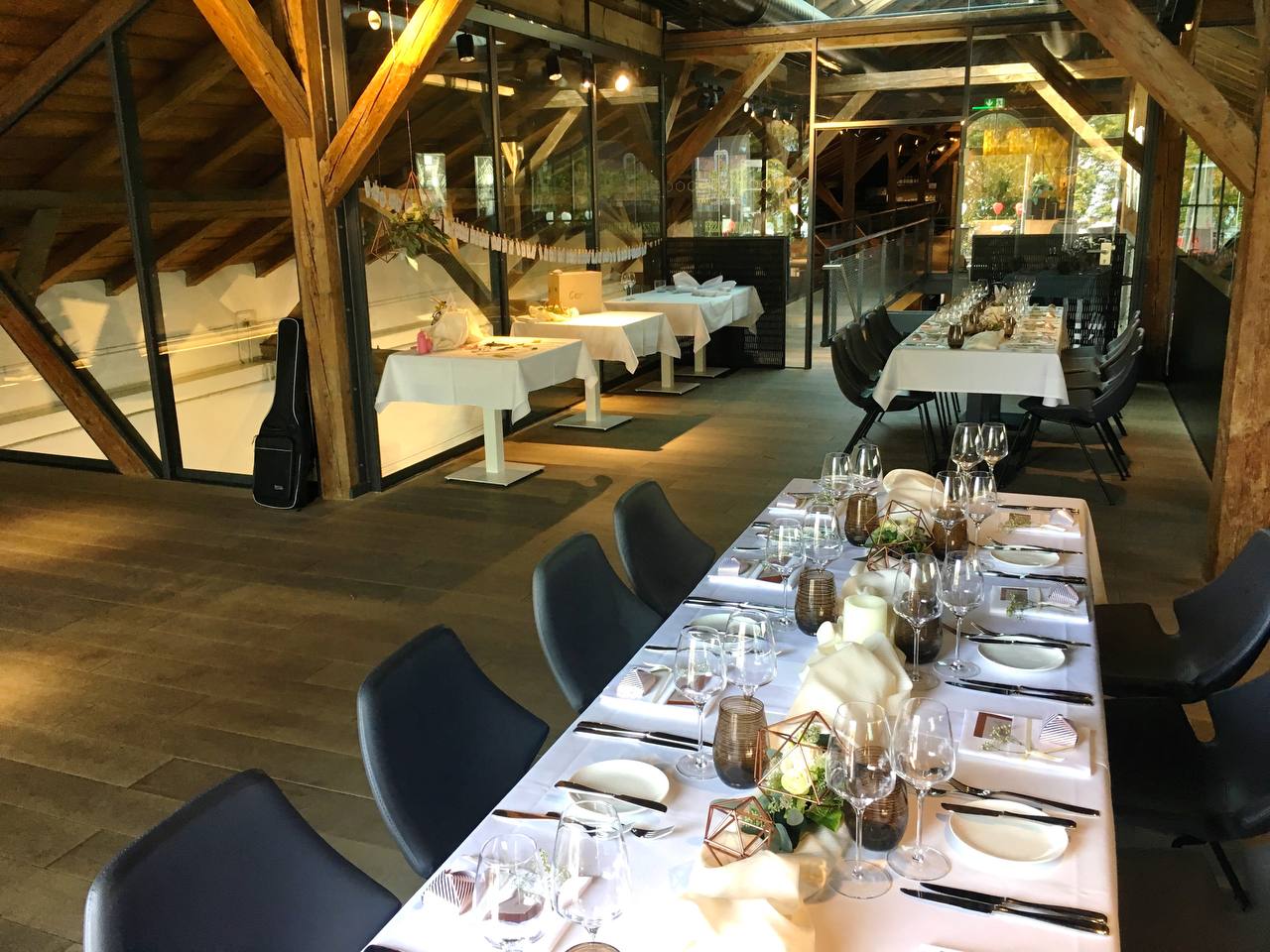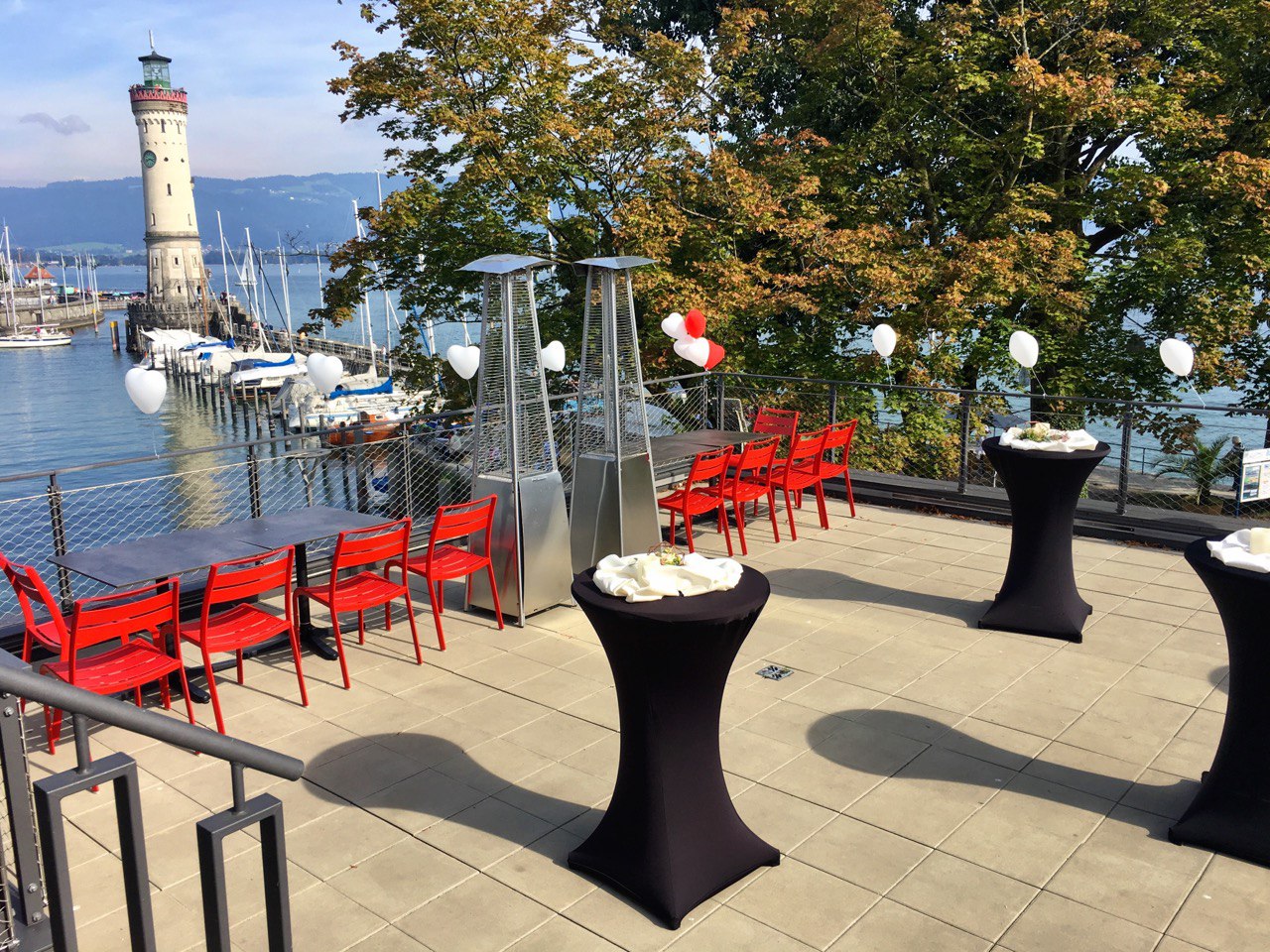 Upper floor with roof terrace and own bar

The restaurant on the upper floor has 90 seats and can also be rented exclusively on request. The associated roof terrace allows unique views of the Lindau harbor.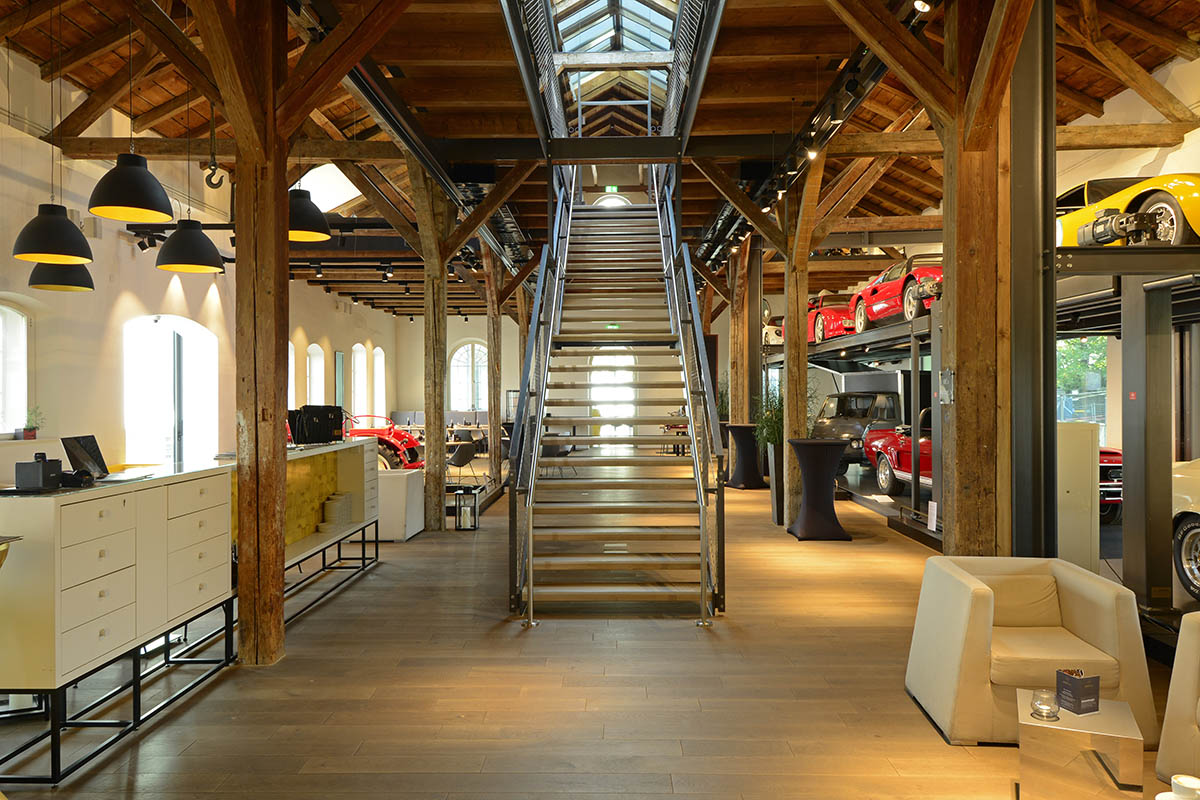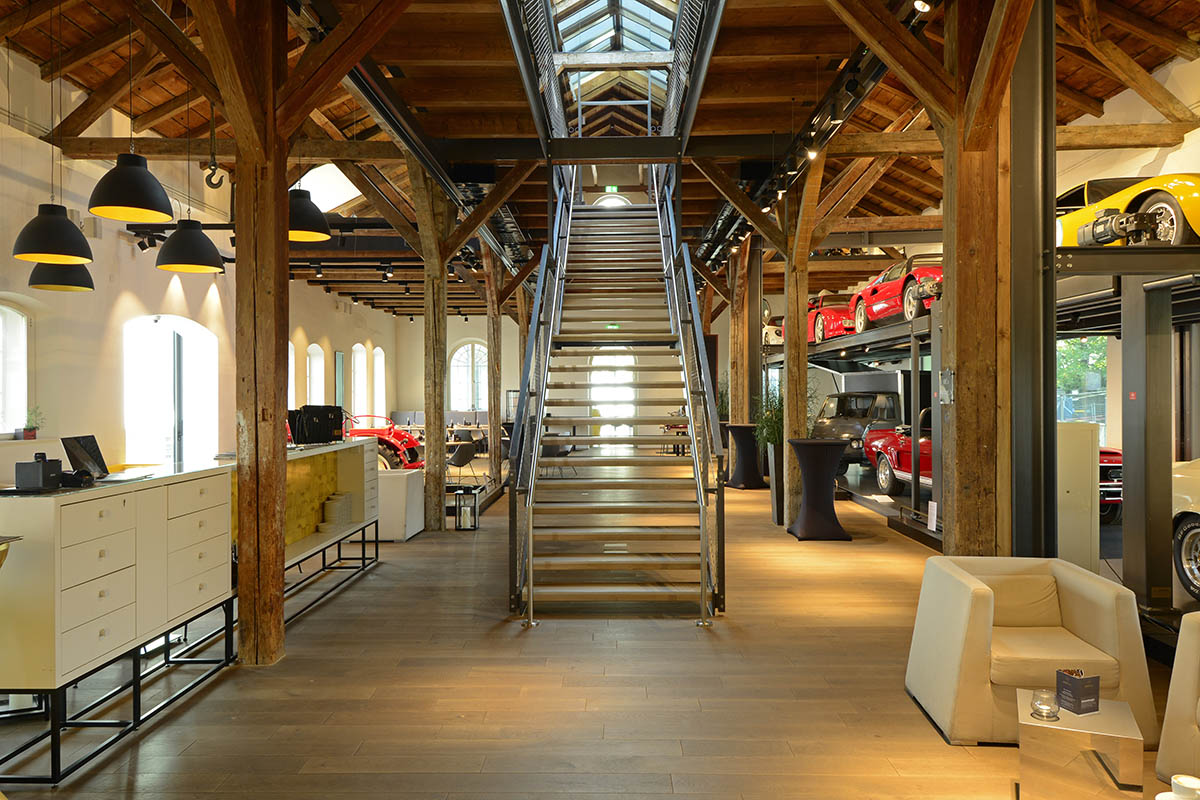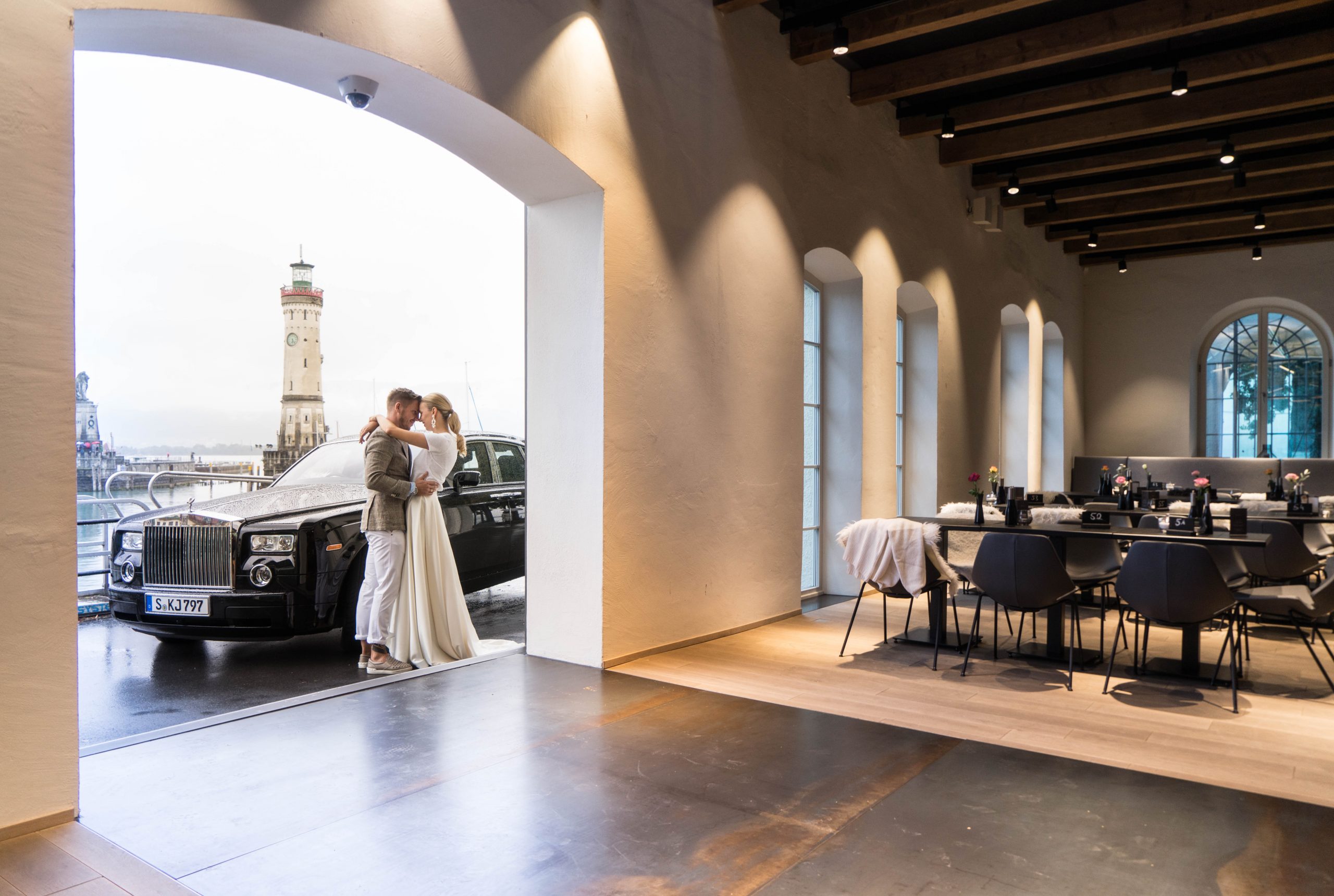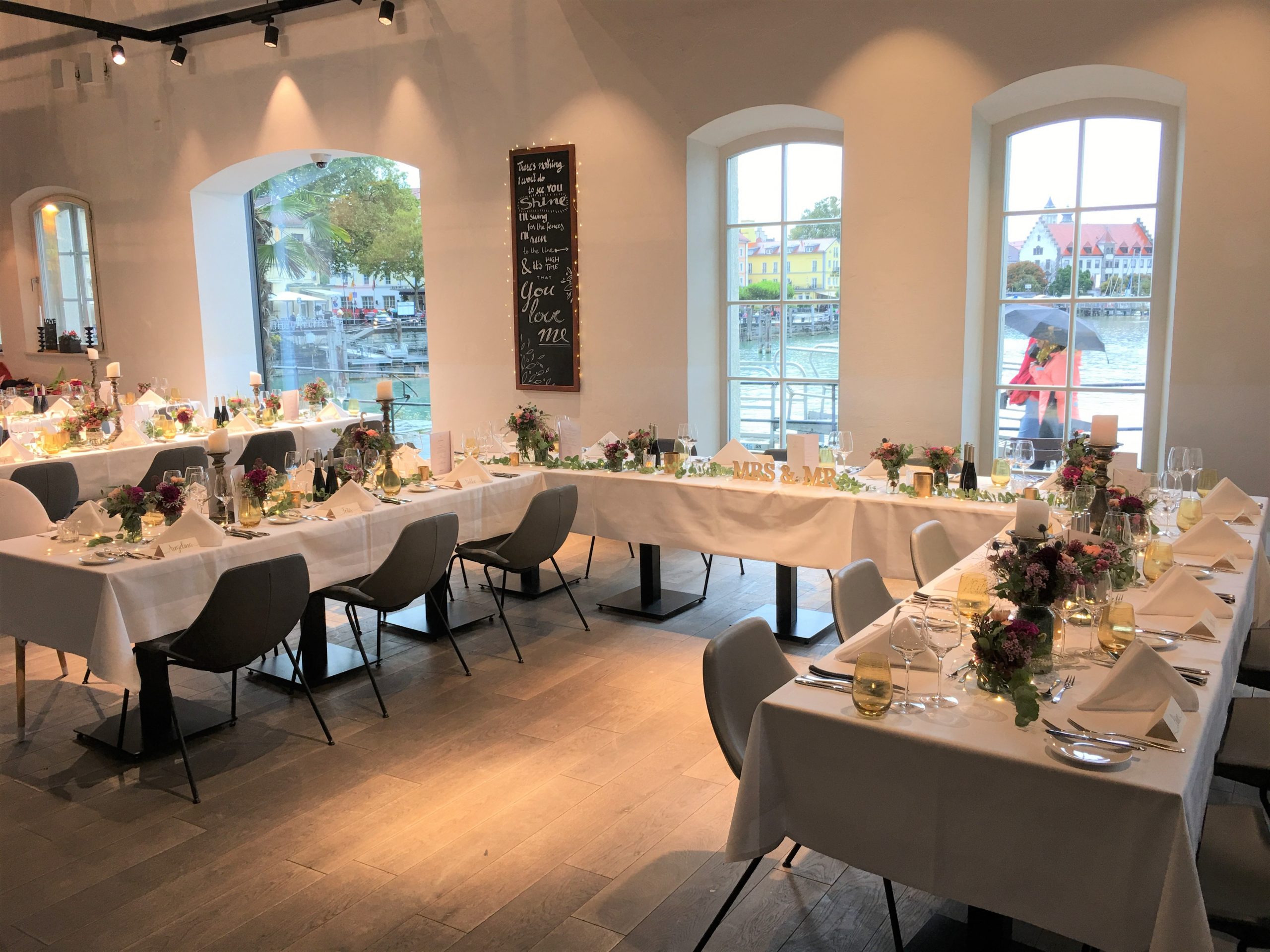 Restaurant ground floor with pavilion

Das Restaurant mit dem Pavillon bietet mit einer Gesamtgröße von 370 m² den idealen Rahmen für größere Veranstaltungen. Dabei stellen die erlesene Autos im Fahrzeugregal einen einzigarten Blickfang dar.